Hello everyone, I wanted to take some time to explain what's been going on with me and why I haven't been able to devote as much time as I would like to blogging and the business in general!
I am pretty open about my struggels with my mental health, though that has been a factor in many regards, I also struggle with some health issues that have greatly impacted my mental health. It's no secret that life is hard when you are physically hurting. I was physically hurting A LOT.  After many doctor visists and many different doctos I finally found one that would listen!!
I underwent a laparoscopy to find possible endometriosis, and a partial hystercomy at the beginning of August! They did not find endometriosis thank goodness!! However getting the hysterectomy will hopefully but an end to dibiltating pain and symptoms. It has been quite the experience! I have never had a big surgery like that before! The first few days were hard but I had lots of fantastic support! I can finally move around like normal, but I still get tired very easily.
Also initially was was not allowed to lift anything over 5lbs! Now I have graduated to not lifting anything over 10lbs! It sucks not being able to lift up your cats!! Those guys are all over 10lb monster cats!!! Randi makes an effort and picks them up for me, which I really appreciate especially since Pepper HATES randi. 
Here's a picture of two of them piling on me cause they missed me! (I was gone for nearly 5 days!)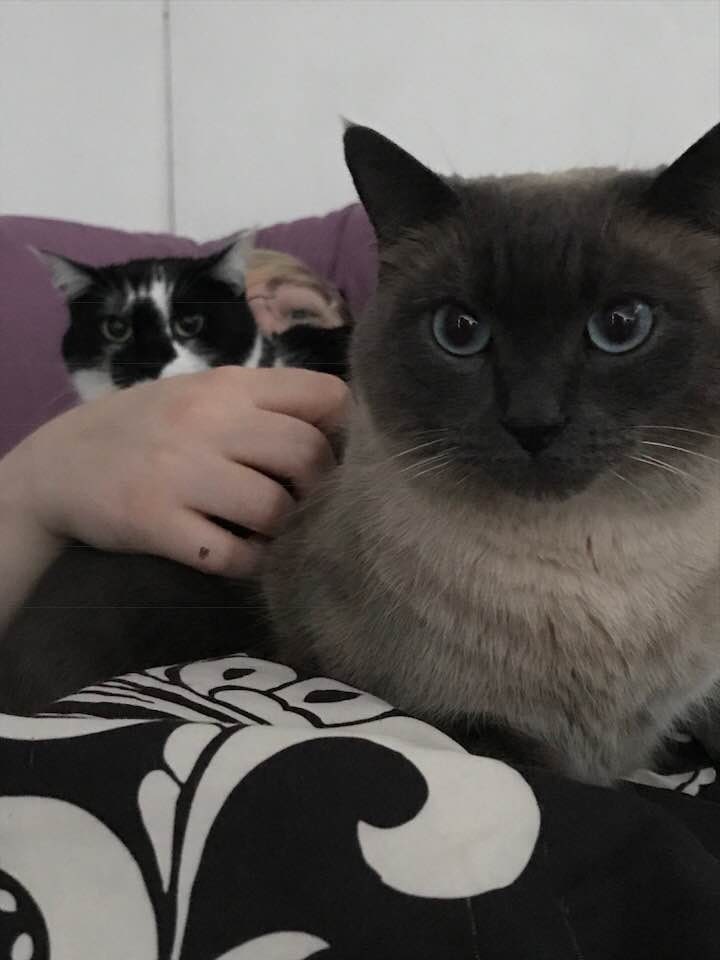 Anyways! While I am healing things have been slow going, I haven't been able to run things as I would of liked, it's super hard not being able to lift stuff and getting so tired! Walking up the stairs really kicks my butt!! Goodnews is  I am finally getting energy and some motivation! I have started working on a new line of t-shirts that are Harry Potter inspired! I am so excited to roll these designs out!
 I am super looking forward to being fully healed! We  will be gearing up and prepping to start produciton for GEEK GIRL CON! Woohoo! We are so excited to be a part of Geek Girl Con this year...and then after that on to  GEEK CRAFT EXPO!
So many exciting things happening! We are looking forward to these events,  me especially with less pain and mental health struggles! All good things in the future!
Look for more blog posts news and updates in the future! We are gettin going!