Hello all you wholehearted geeks!! We know...we know...we have slacked on our blog posts. We have been very busy with business things and day jobs, and let's be real here.....sneaking in a few fun days! HOWEVER! We have not forgotten! 
We have applied to two conventions! Dragonflight and Orca Con! Our fingers are crossed and the prospects look good! Stay tuned!
Fun reasons why we have been slacking though... Welp, reason number 1.  Randi and I attended the MOPOP for a much needed fun day. We happened to go when they had the special exhibit for MARVEL! It was dope! Turns out it was opening weekend so it was a bit over crowded and I was horribly terribly ridden with anxiety…. Definitely worth it though! We have posted some pics from it, I am especially fond of my nap with THE THING! Randi was quite proud of snapping the pic just as Thor landed in the background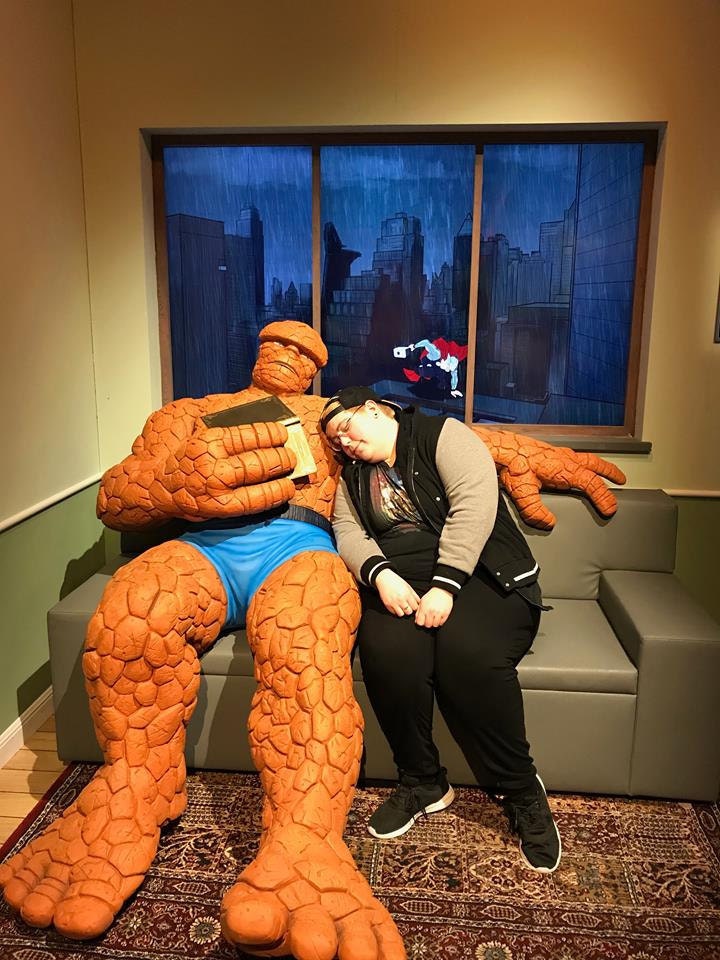 Also have I mentioned I am insanely afraid of pyders....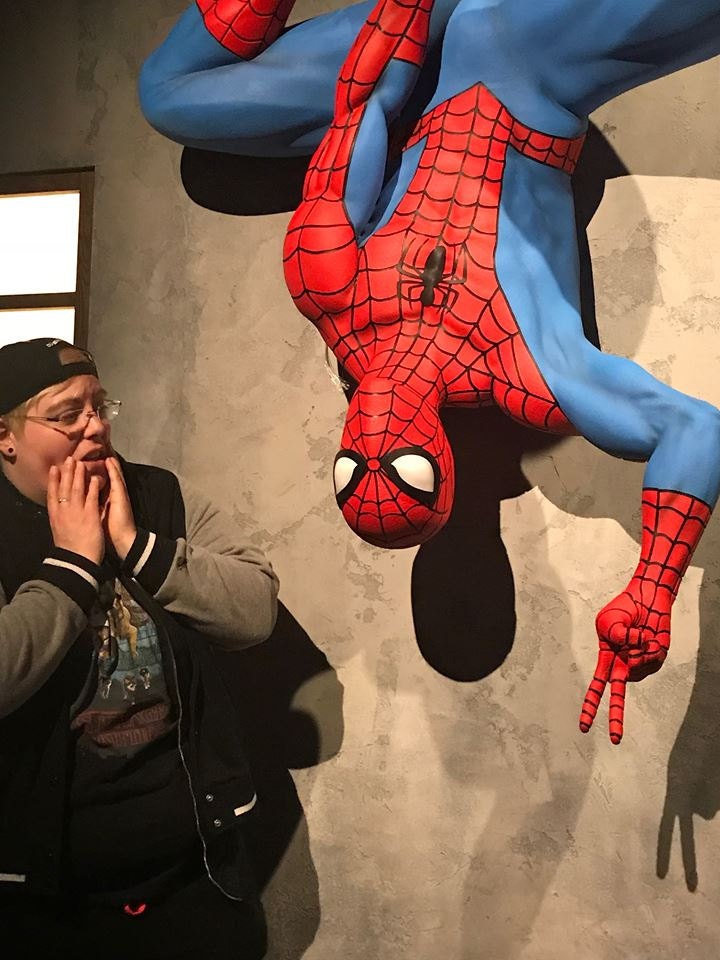 OKAY! So reasons for slacking number 2.....We saw Infinity War! Don't worry no spoilers we aren't those kinds of jerks. I will say it was hilarious and good…very good. Go see it! 
I guess you could say it's been a MARVELOUS few weeks......yus indeed.
I also think it is important to mention here that Randi and I are both RIDICULOUS POP COLLECTORS. We have way too many/not enough. We have an entire room in our third floor converted apartment dedicated to pops, nearly wall to wall. Oh and yes, we definitely collect marvel pops. Overall we are to the level where It is going to suck when we move…oh dear gawd, I do dread that day.
It is pretty rad tha Funko Marvel Collector core boxes will be coming to amazon! Until those are released here are some of our favorite must have characters from infinity wars! One of our fave characters was IRON SPIDEY  and  HULK BUSTER! OH and you have to snag the big bad THANOS! Dat gaunlet!
In the mean time we would like to find out more from you guys about what kind of things you want us to talk about!? Do you want to see Randi and I make VLOGS? Do you want us to talk about the business, or just all things geeky!? We are working hard to get a regular schedule for our blog posts and would love to hear from you all!  We are still thinking sunday and/or wednesday as a posting schedule.  
I am determined to get our twitch video edited and uploaded because we delved into live streaming. So we have a highlight video coming soon because I am proud of it for so many reasons....soooo Until next time, keep on geeking on!
LUV!
- Kyla